Search found 101 matches
by elminero67

Thu Dec 27, 2012 8:32 pm
Forum: Virginia & Truckee
Replies: 5
Views: 7488
Thanks Andrew. Have you been to any of the stamp mill ruins along the Carson?
by elminero67

Mon Dec 24, 2012 3:24 pm
Forum: Virginia & Truckee
Replies: 5
Views: 7488
Has anyone here done much exploring along the V & T right of way? Im hoping to spend a couple of days hiking/walking/mountain biking in the area and know very little other than what I saw when I was fighting fires in the area back in the day. Specifically Im looking to find original retaining walls....
by elminero67

Sun Nov 25, 2012 7:51 pm
Topic: Railroad connections...
Replies: 6
Views: 4220
This was on Ebay a while back: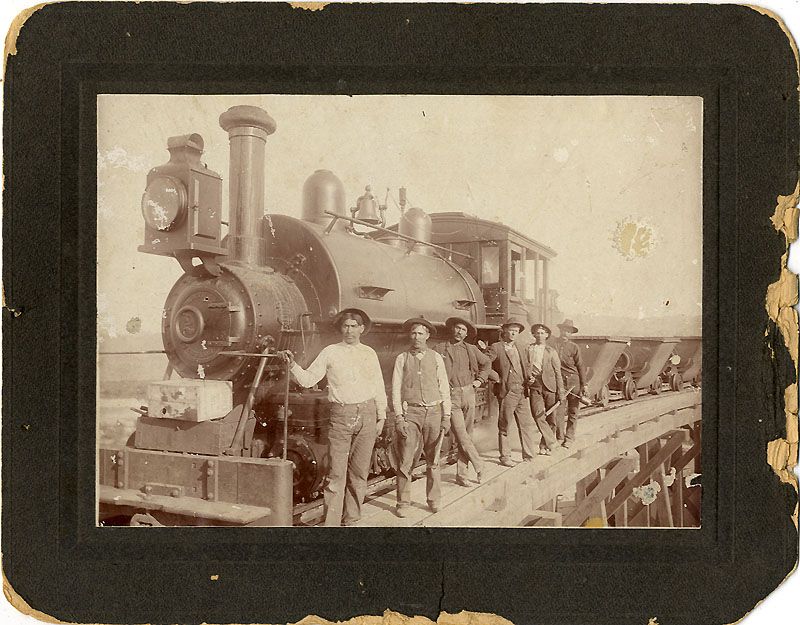 by elminero67

Wed Nov 14, 2012 5:56 pm
Topic: Randall V. Mills Collection
Replies: 3
Views: 4220
Yeah-the collection is large, and the quality of the pics that I did go through is good.
by elminero67

Fri Nov 02, 2012 2:50 pm
Replies: 9
Views: 11440
by elminero67

Fri Nov 02, 2012 11:28 am
Forum: Digital Modeling
Replies: 1
Views: 9971
Like others, I've been playing around with digital modeling a bit lately. Still learning. The following is on my ON30 layout, but Id appreciate constructive feedback on what works, and what doesn't, i.e. texture, light quality or anything else that detracts from the overall impression (btw, the one ...
by elminero67

Fri Nov 02, 2012 7:58 am
Replies: 9
Views: 11440
Good point-it is a well built grade for such a small railroad, but could only have been done when labor was affordable. It has been a while since Ive been on the Bradshaw Mountain grade by Crown King, but I dont recall seeing dry stacked retaining walls on that grade. The Poland branch of the Bradsh...
by elminero67

Wed Oct 31, 2012 6:29 pm
Replies: 9
Views: 11440
Thanks John-that is very helpful. Garrrie does(did? I havent spoke to him in years either) great research and was able to visit the area before it was developed: The area labelled as Boggs smelter on Garrie's maps has been excavated for a gravel pit while the area north of the highway has been turne...
by elminero67

Mon Oct 29, 2012 7:30 pm
Replies: 9
Views: 11440
Good stuff-the Bradshaws are full of old mines, roads and historic sitesm and as John mentioned the Bradshaw Mountain Railroad pushed the limits of what standard gauge railroads were intended. Great day trip up from Phoenix if you find yourself in the neighborhood. Ironically I've been putting the f...