Hello to all,
I'm going to attempt attaching photos of the angle iron pilot we've been working on. In the end, once it's cast up into brass, it will be attached to an On3 model of the NPC Sonoma.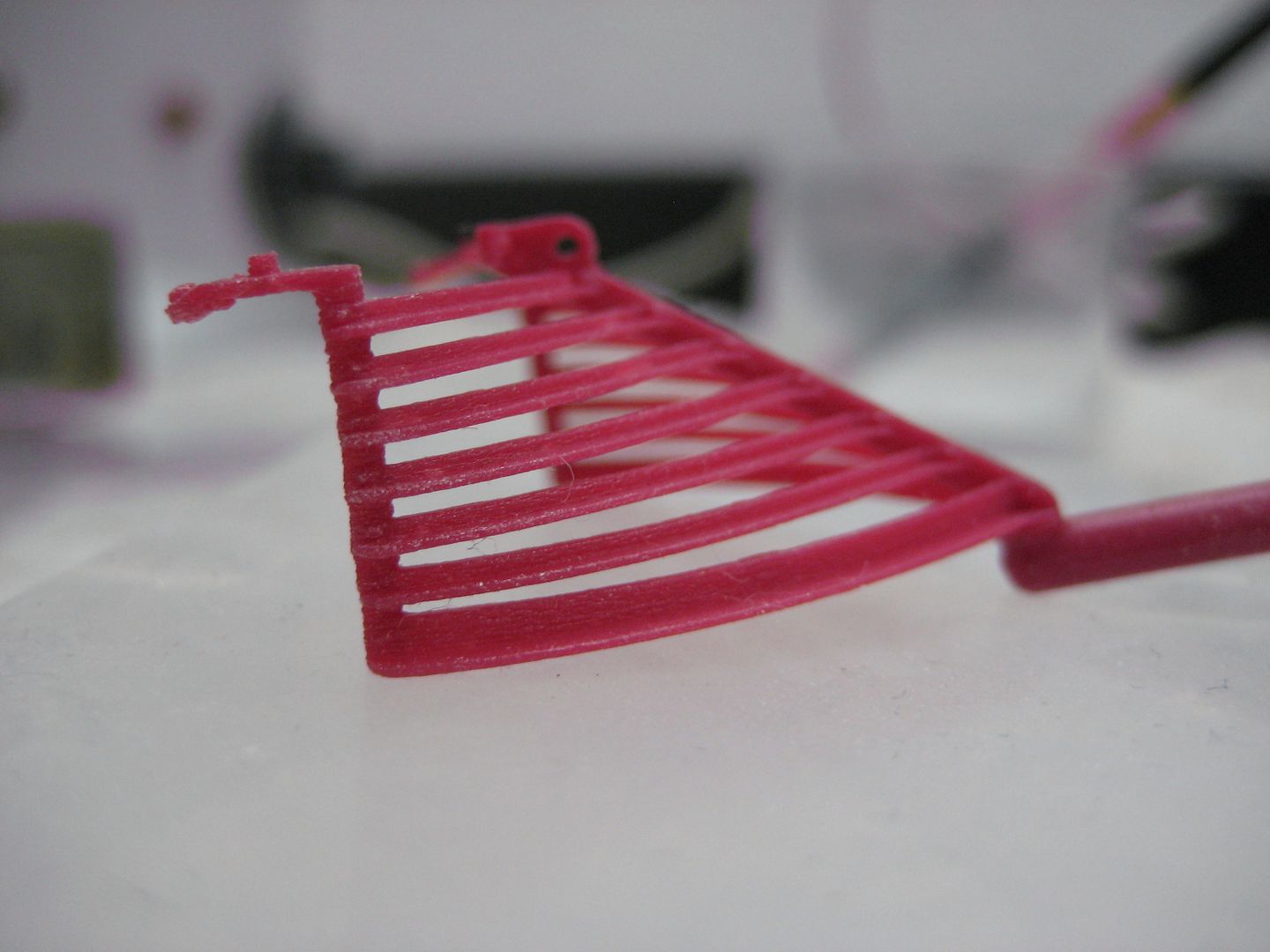 What you're seeing is the first wax produced by the new mold we had made for this project. This wax will be attached to a tree that will have 12 of these pilots attached. This tree will be invested and cast into brass.
More info to follow if anyone's interested.
Jay