First, I apologies for having not updated any of my threads for a long time. Thank you Andrew for pointing out that I should post something about my Oahu Railway trucks.
They are based on the 30t Oahu Railway shop-built truck. I selected it over the 30t Gregg truck as the shop-built trucks were used under a greater variety of rollingstock. For the 10t truck, to be developed, I'll go with the Gregg truck as it is correct under a greater variety of 10t cars.
On3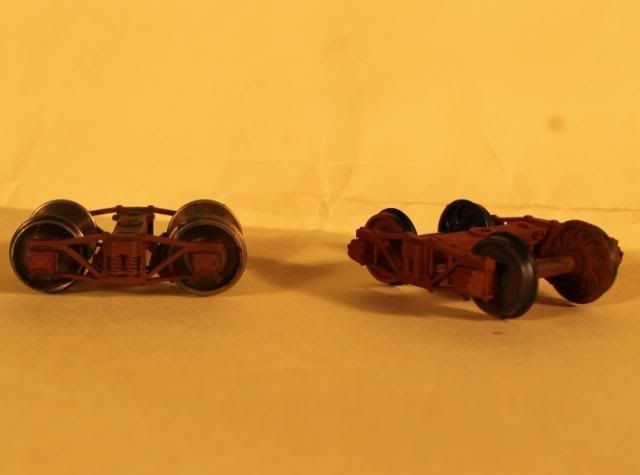 On3
On3...cutting the truck bolster at the side frames and making the brake beam hangers integral to them killed me. I'd like to do a correct, sprung version in time. I've tried to design the brake beams so that they can be modified to function. It was fun to draw the rail using prototype rail profile specs.
HOn3...test print was a little tight, the axles length was .01" shorter than the Kadee axles...so I fixed it.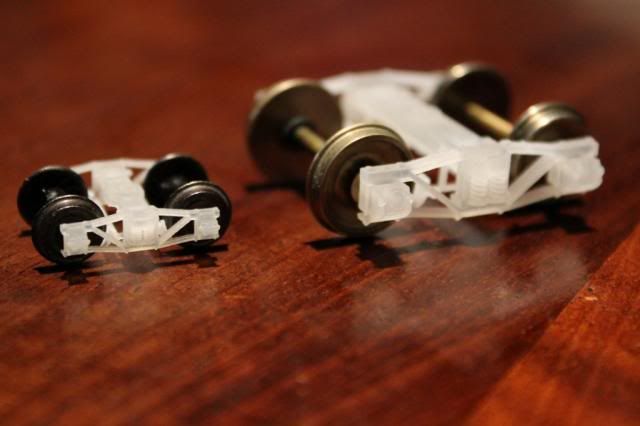 Future projects in development: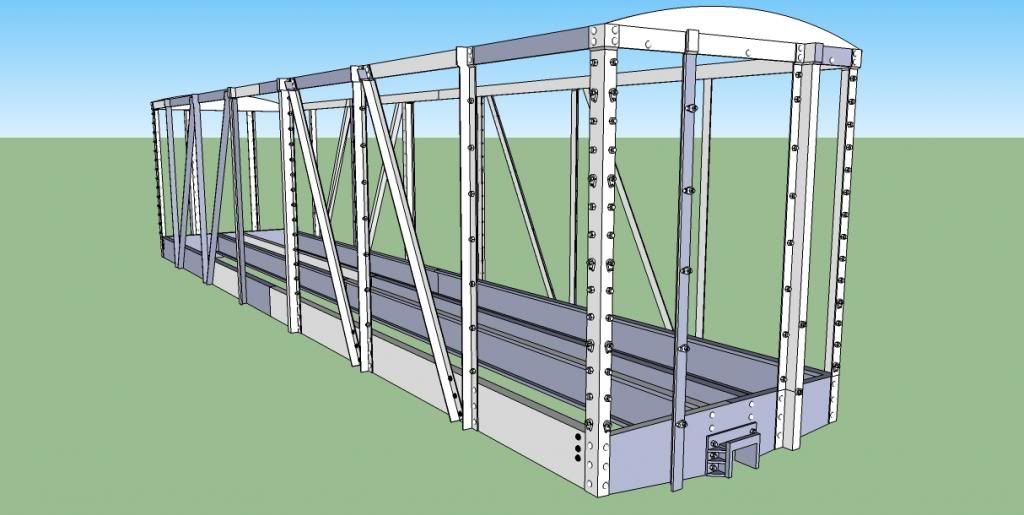 3D printing is great, as it is allowing me to quasi-mass produce the parts I need for my layout, cover more prototypes in the same amount of time, and make them available to others. The quality is better than I was hoping for.
Here's my Shapeways store where they are available, but you've seen the pictures above...
http://www.shapeways.com/shops/oahurailway
Also check out (not mine):
http://www.shapeways.com/shops/panamintmodels
Michael