I was passing through Lakeview, Oregon on the way to a long motorcycle ride to check out reports of a "lost locomotive" at an old mine high in the mountains and far from civilization. These plans were abandoned when I heard a diesel horn at 5:30 am from the cheap motel room at Lakeview. I'd been through Lakeview on several occasions hoping to catch some action on one of the last remnants of the Nevada California Oregon railroad, but there is very little railroad activity in the isolated town these days, and I had never actually had the opportunity to photograph trains in action on the former narrow gauge.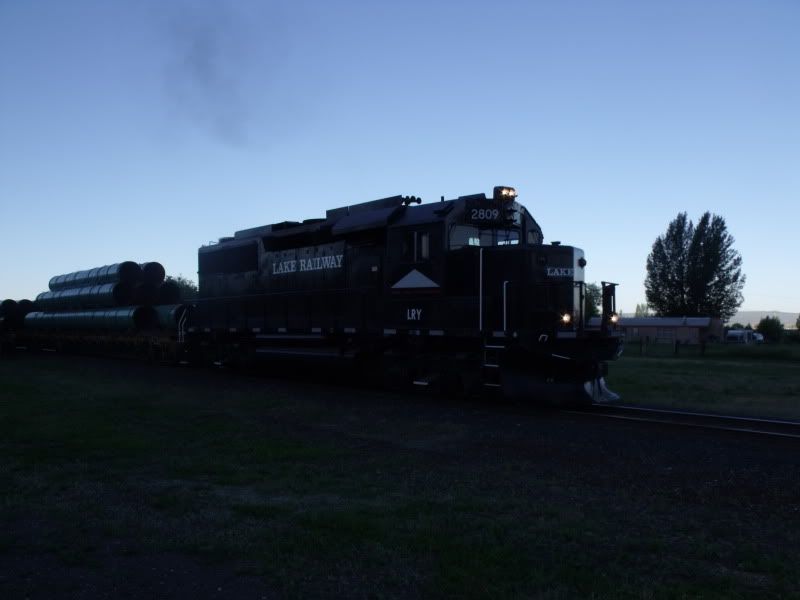 0600- Early morning at Lakeview, crew gets ready for a long shift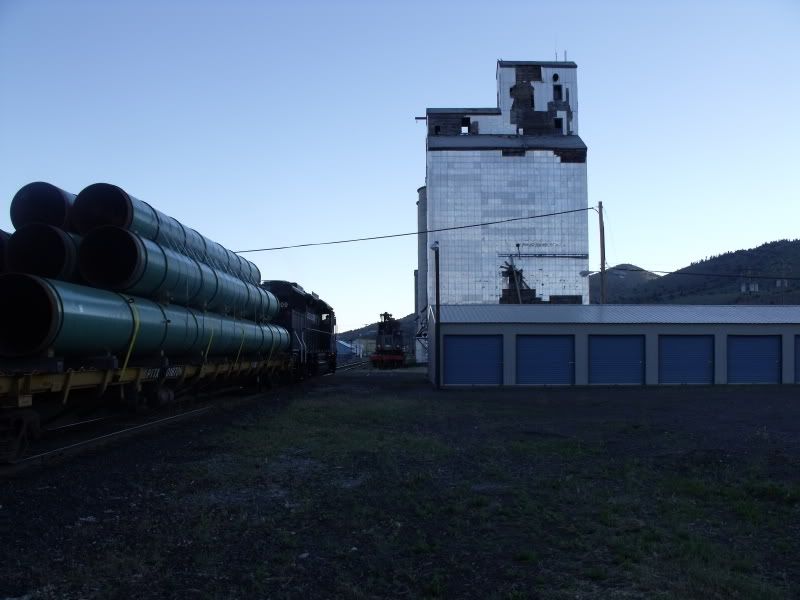 0615 Engine 2809 switching a load of pipe at Lakeview. Locals in this small town of 2500 have saved the 50-mile shortline from abandonment twice in the last 20 years. The main industry in the past has been logging, but since the late 1980's logging has declined. The Lakeview-Alturas branch also hauls perlite.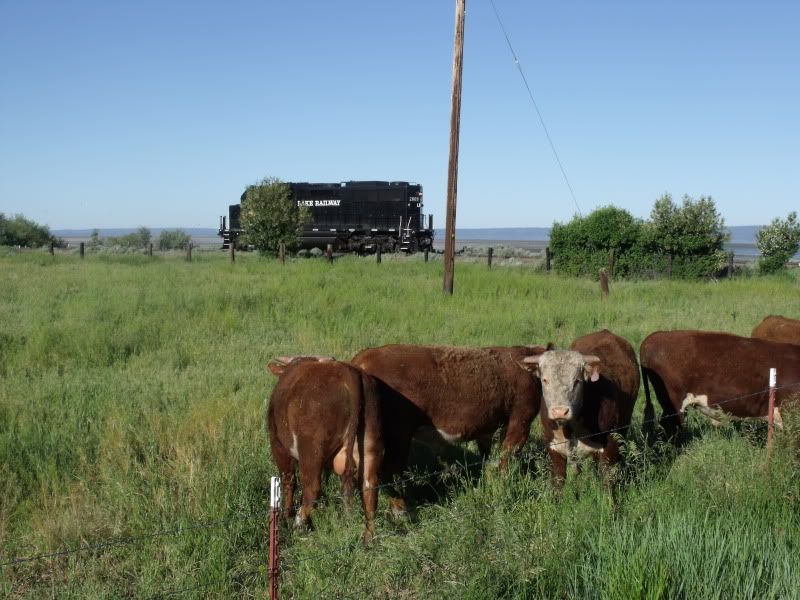 After handling the switching duties at Lakeview, Freshly painted engine 2809 (I believe is a relatively new GP49, but I'm no diesel expert) headed south sans freight to Alturas. This photograph is in the tiny hamlet of New Pine Creek, which straddles the California/Oregon border, I believe the fence is the actual border, which makes these well fed young bulls Californians. It has been a very wet and cool spring and the smell of fresh cut hay filled the air.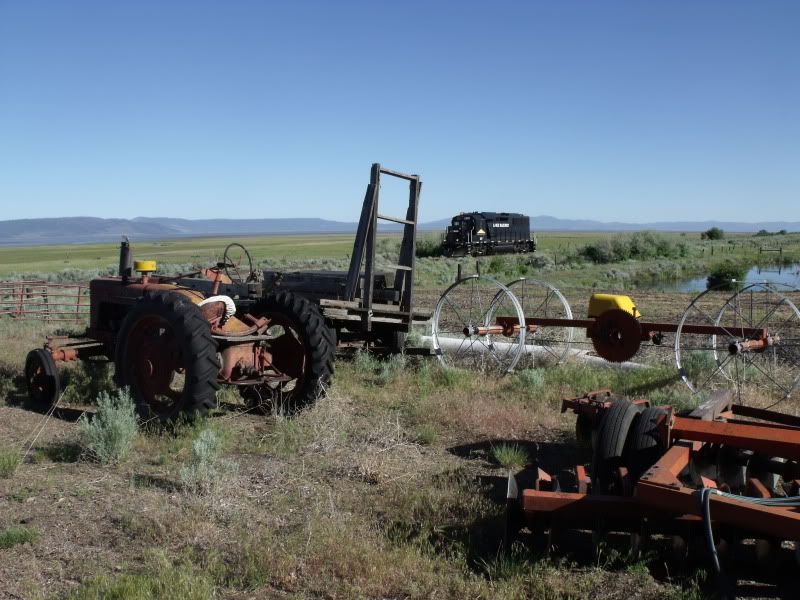 A little further south engine 2809 heads through the "ghost town" of Willow Ranch, where a shay powered shortline once hauled logs for a large lumbermill.