Reference \ Paint and Color \ H.W. Johns' Asbestos Roof Paint
H.W. Johns Asbestos Roof, Railroad and Seaside Paints. Circa 1883.
From Andrew Brandon Collection.
H.W. Johns Manufacturing Company.
Henry Ward Johns founded the H.W. Johns Manufacturing Company in the basement of his home in New York City in 1858, at age 21. Here he began production of his newly patented fireproof roofing shingles. His techniques of reclaiming short asbestos fibers, utilized the previously wasted fibers which made up roughly 98 percent of total asbestos production of the era. Short fibers were routinely discarded as useless because they were not long enough to be woven into fireproof materials, such as theater curtains or insulation. His original patent utilized application of asbestos fibers onto burlap using tar and other adhesives available at the time. H.W. Johns would expand into the paint market utilizing asbestos in the paint mixture, creating a "fire-proof" paint. In 1898, Johns died of dust pneumonitis, or Abestosis as it is called today. In 1901 his heirs merged with Thomas F. Manville, a Wisconsin asbestos insulation manufacturer, to form the H.W. Johns-Manville Corporation. Today the Johns-Mansville Corporation continues to manufacture insulation and roofing products.
Front.
Front, Outdoor - Photographed At Noon.
Reverse.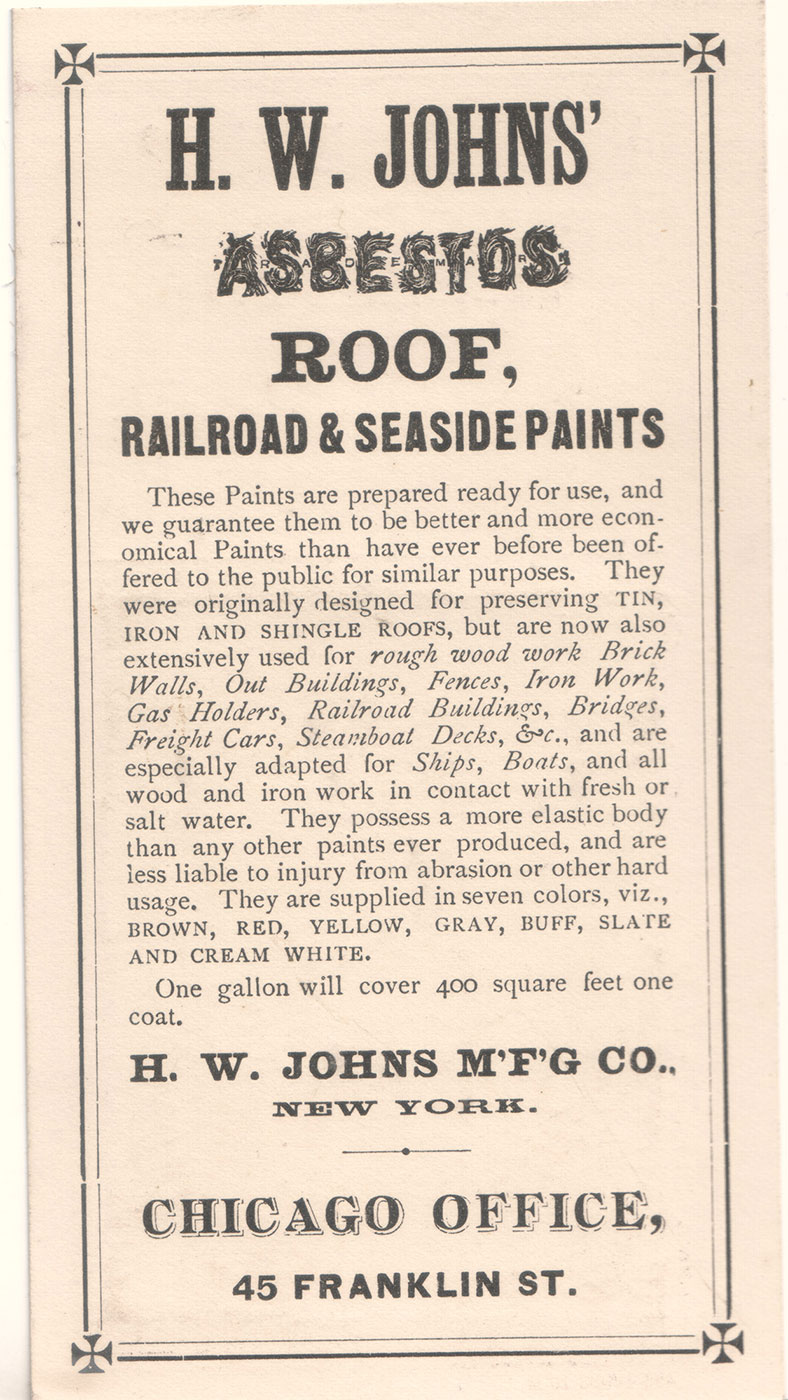 Reference \ Paint and Color \ H.W. Johns' Asbestos Roof Paint