A gent on another board sent me an Aristo-Craft power brick (free!), with this directive, "Build something interesting from it." ....
Hmmmmmm, 'interesting'? How interesting can we get? I looked through my files, considered and discarded half a dozen ideas. Then I remembered that Andrew had sent me this picture a couple years back. This little gem was owned by Pacific Face Brick Co. in Oregon.
I also found another pic of a different Russell conversion on feebay, this one in Ohio. (I bought the pic, but it hasn't come yet) It's of the OTHER side, so between the two pics I have almost enough information to build.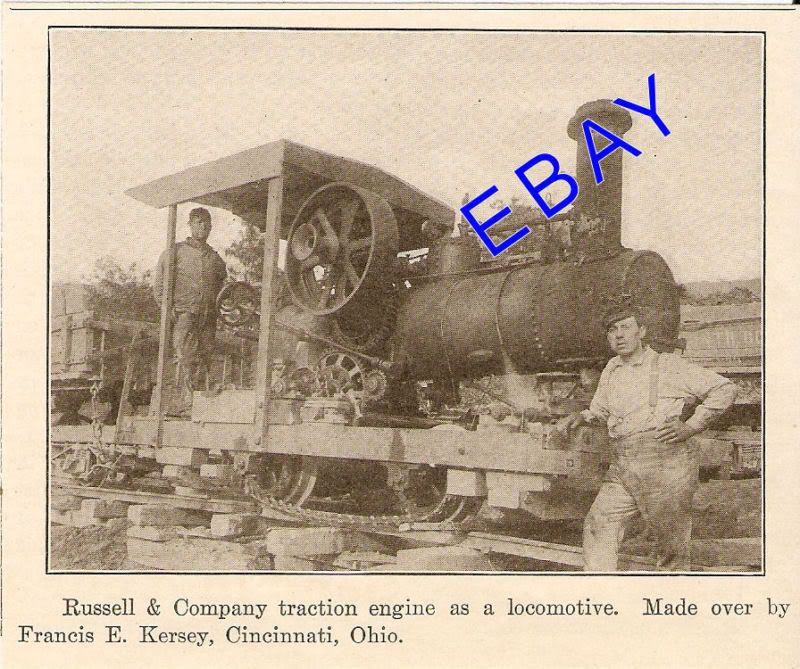 I just happened to have part of a Kester's Old-Time Collectibles Russell here, and some bits of a junked freight car... This just might work!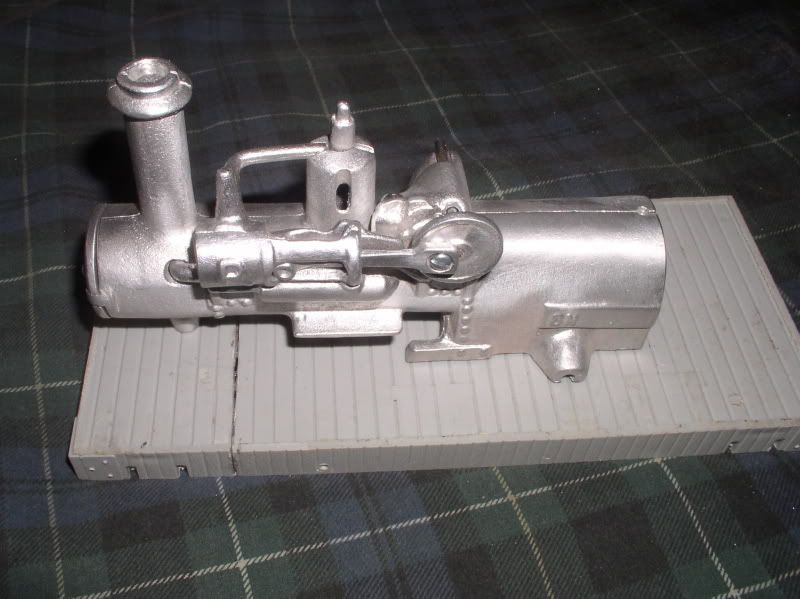 The prototypes were built from an 1890's era Russell traction engine of about 10HP. These were made in Massilon, Ohio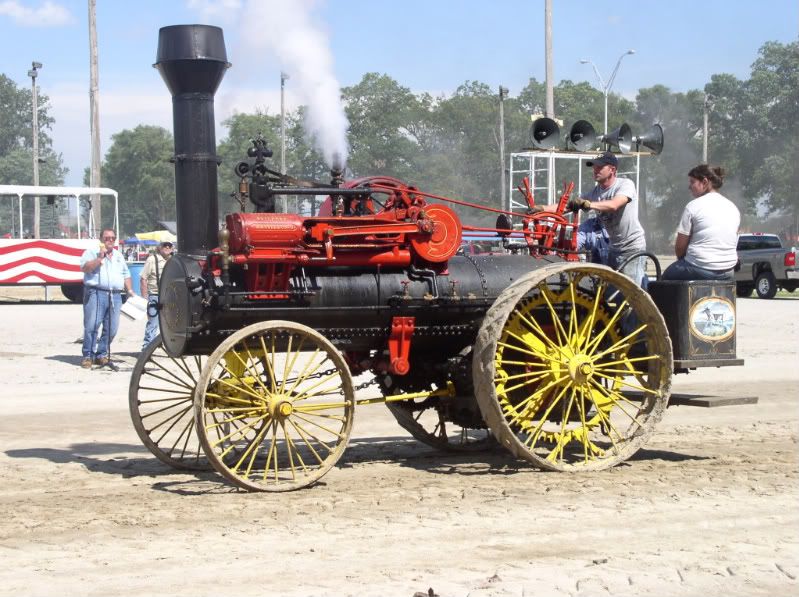 The castings are for a model of a later, larger engine with a bolt-on cast iron smokebox
Since the castings are for a later style engine, this won't be a true 'model', rather more an 'interpretation' of the originals. I decided to combine the more interesting features of both. First engineering challenge was how to drive the engine crankshaft... A Wilesco pulley and spring drive belt was the simplest solution.
The huge toolbox from the Oregon engine just HAD to be included, and the rough lumber cab from the Ohio one as well. A water tank was fabricated to hold up the working lantern.. (funny, that)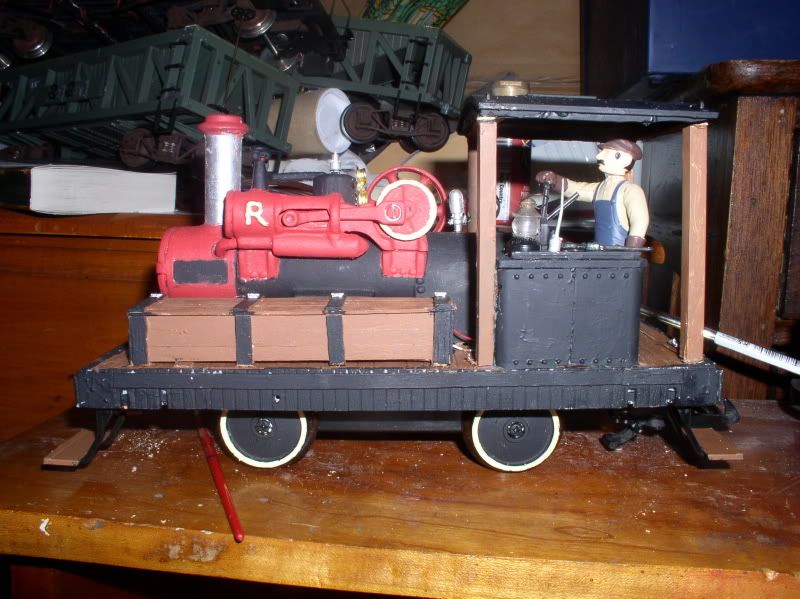 Pilot footboards were added because I had them here, and they'll help push larger debris off the track before it can cause a derailment. The headlight is there to balance the toolbox. Yes, the boiler is off center. This was necessary to clear the drive belt without a countershaft... no odd-er than a Shay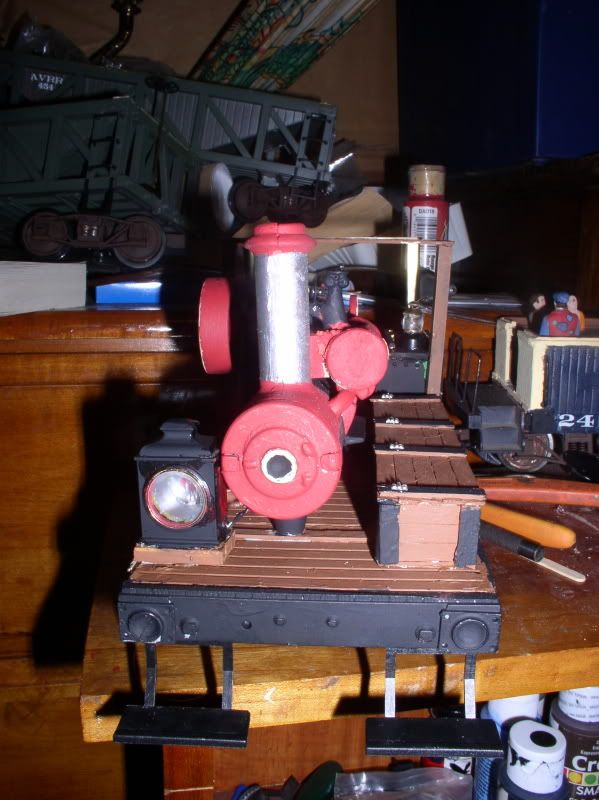 Coal bin, spike keg, a second toolbox.. Needs a bit more clutter and final color on the carbody. Then we can weather it.
And the BEST part? It's SUPPOSED to look like it was kludged together!